18.10.2012 - 18:27
Archlord - Trzecia rocznica
Jedno z mniej znanych MMORPGów pod tytułem Archlord obchodziło niedawno trzecią rocznicę istnienia na rynku gier sieciowych. Produkcja wystartowała w październiku dwa tysiące dziewiątego roku, ale nie cieszyła się szczególną popularnością, mimo że była solidnie wykonana i charakteryzowało ją wiele ciekawych rozwiązań oraz systemów. Do dziś gra posiada jednak grono wiernych fanów, którzy ją wspierają.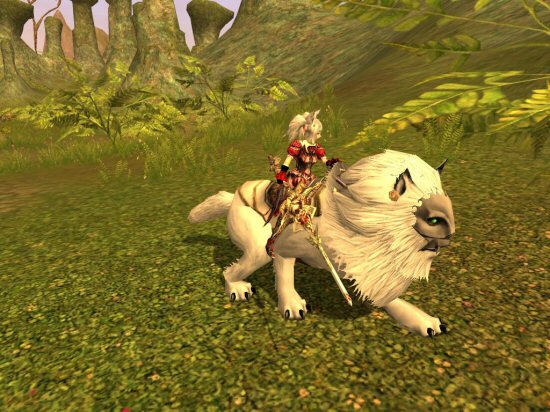 Dodał: wojbik
Post comment
Komentarze
Guest written :
05.10.2013 - 10:20
I'm sorry, but the time limit is a major problem. I can untarsdend the desire to make people want to move faster and not take forever, but the problem is that if someone is making a big play with a lot of moves, suddenly they run out of time. The timer should be on a move-based scale; that is, you're timed per move, not per turn. For instance, you're allowed 30 seconds or a minute to make a move, or you automatically forfeit.There have been way too many occasions where I'm trying to pull off a big fancy OTK, then suddenly that time limit comes the hell out of nowhere and tells me I've lost, right before I perform the finishing blow. That's just not fair.If you feel you must keep the turn-based time limit, that's fine, as long as you please add a move-based time limit as well. That way, we have the option to make people perform their moves faster, not punish them for making multiple moves in a turn. http://uhyeqggjsk.com [url=http://mneotlsis.com]mneotlsis[/url] [link=http://sbykrzccrej.com]sbykrzccrej[/link]
Guest written :
03.10.2013 - 10:28
esto si me parece serio.. dando el <a href="http://bhoweo.com">beeificno</a> de la duda cuando alguien juega con el deck rabitt, el q hostea sale cierre de programa y el pograma lo obliga a abortar, pareciendoo al otro lado una desconexion del host, y la razon es q ya varias veces a pasado y se presta para q se haga mal uso de esto, por ejemplo yo tengo un deck rabitt y lo voy usar entonces le pido al otro jugador q hostee, y aunqno pasa siempre suele suceder un 30% de las veces se lo digo porq yo juego todo el dia y no me pasa esto, y ya me esta pareciendo raro, en torneo relampagos q me digan q hostee porq hay problemas con su maquinas y resulta q los problemas siempre son con este deck, y el perjudicado siempre es el q hostea por suerte no me ha pasado en torneos de relevancia, pero asi ya nadie quiere hostear o inventa un pretexto, vean por favor el problema q sigue en la version
Guest written :
02.10.2013 - 07:44
Lol, I never really plyaed that game. Then again, I dislike asian-style MMOs. Nothing but big boobs and slutty looking females. As for your question, I'd probably watch Postal.